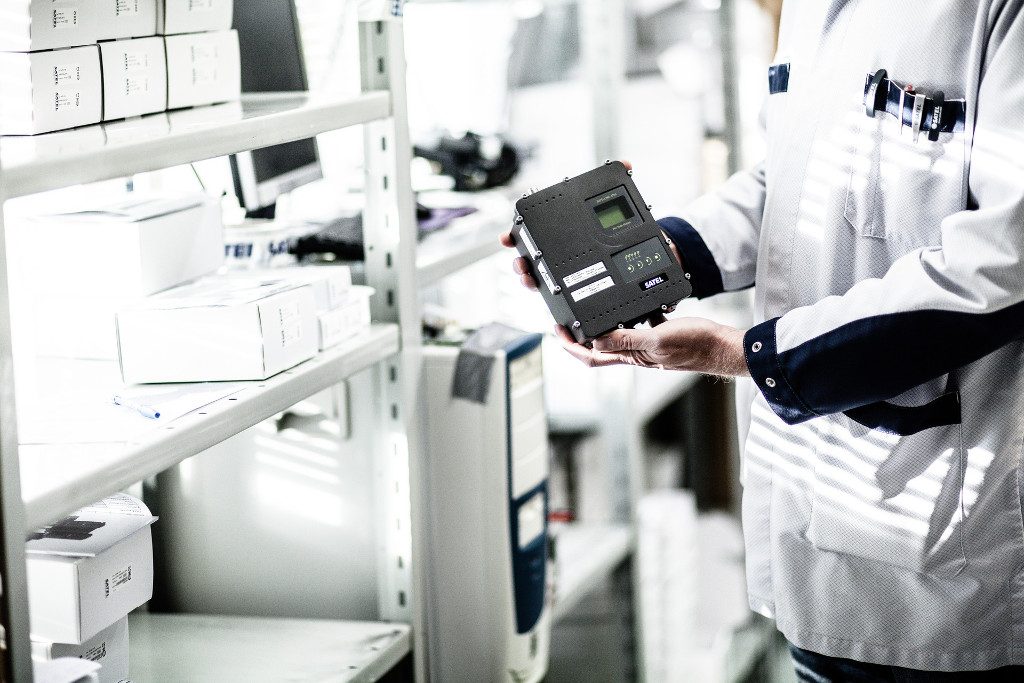 The most frequent cause of Satel Radio issues is a mismatch in settings between the transmitting radio and the receiving radio. The key settings that must be the same on both radios are:

Frequency
Channel Spacing
Radio Compatibility/Protocol
Error Correction (FEC)
Note: On other Satel-compatible radios, or via 3rd party interfaces (such as Leica or Carlson Software), these terms may have different names. Other settings, such as Error Checking are uncommonly used.
Troubleshooting Steps
Base Radio
Start with the base/transmitting radio. The "TD" light should be blinking. If it isn't, that means the transmitting radio is not receiving data via its serial port. Check the settings on the attached device to ensure it is correctly sending data via the serial link.
Note down the 4 above settings using the radio screen and buttons. The settings are found in the following menus:

Frequency: "Radio frequency" menu ("TX & RX freq")
Channel Spacing: "Radio frequency" menu ("Ch Spacing")
Radio Compatibility: "Radio settings" menu ("Compatibility")
Error Correction/FEC: "Additional" menu ("Error corr.")
Remote Radios
Start by checking received signal strength. In the upper right corner, the number shown with a negative sign is the RSSI. A normal RSSI should be between -40 and -100 or so, with a higher number closer to the transmitting radio, and a lower number farther away. During normal operation the RSSI will likely change between a higher number, such as -60 and a low number (typically -120 or below).

If the number stays low (below -100), the radio is not receiving a signal over the air, which indicates the frequency on the base radio and remote radio is not matching, or the base radio is not transmitting. Check and program the frequency on both radios.

If the signal strength is high (above -100), or changing between a high and low signal, the next step is to check the RD light, which should be blinking. If it isn't, this indicates a settings mismatch (the radio hears a signal, but can't decode it). Check and program the 3 other settings (Channel Spacing, Radio Compatibility, Error Correction/FEC).
If the RD light is blinking, but your data still isn't making it through, check the Baud Rate on the receiving radio (in the "Port 1" menu), and ensure it matches the settings on the device attached to the receiving radio.
Further Troubleshooting
The above steps cover the most common issues seen when setting up a Satel radio system. If the instructions don't address your situation, or you are unsure how to match settings on a Satel-compatible device, such as a radio from another manufacturer, or via 3rd party configuration software, please contact us.