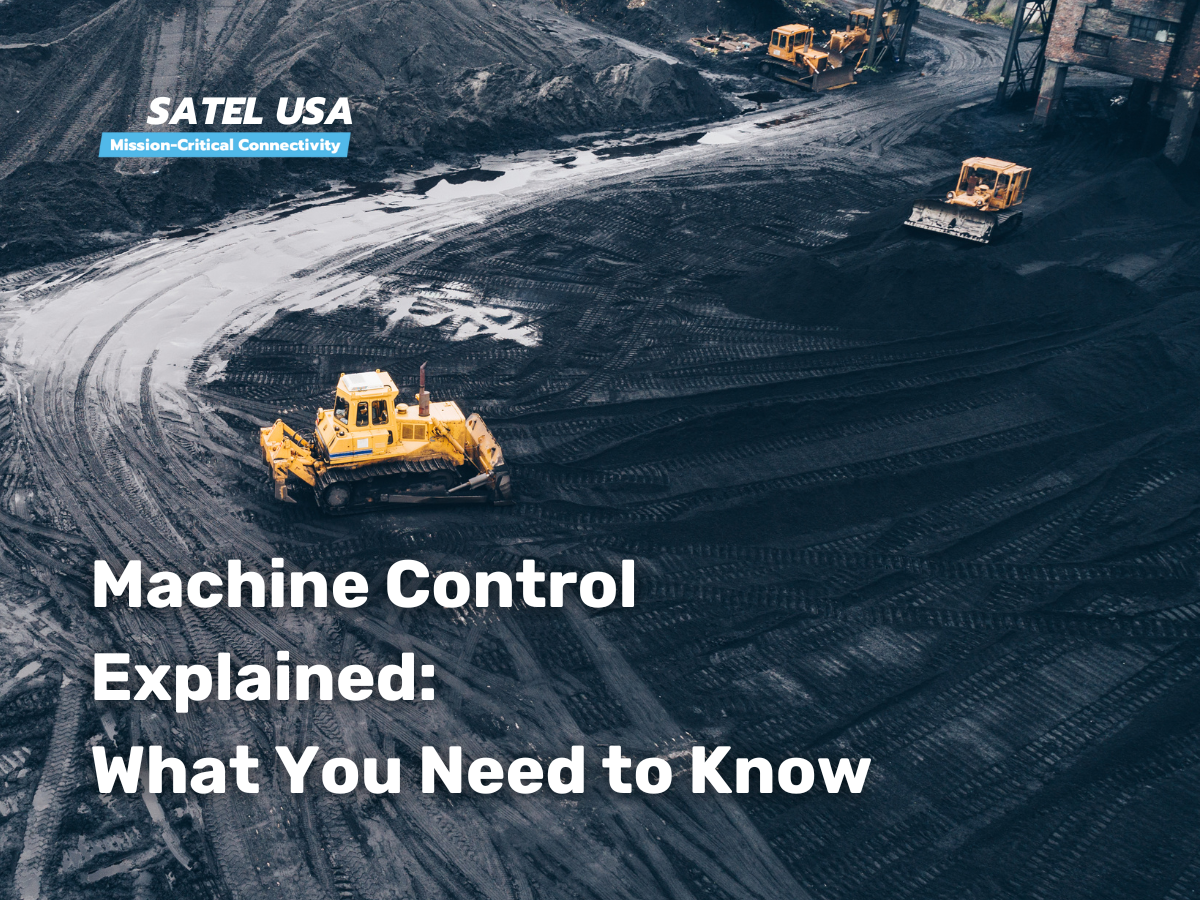 Machine control has revolutionized various industries, from construction and smart agriculture to mining and forestry. By integrating advanced GPS and positioning systems with heavy machinery, it optimizes efficiency, accuracy, and safety. In this article, we delve into the fundamentals of machine control, its evolution, common applications, and where you can get your next machine control system.
What is Machine Control and Why is it Important?
Machine control, also known as machine guidance or automated machine control, refers to the integration of positioning technologies with heavy equipment to improve its performance and precision. By utilizing GPS, GNSS (Global Navigation Satellite System), and other positioning technologies, machine control systems enable real-time data exchange, allowing machines to perform tasks with enhanced accuracy, speed, and efficiency.
The Evolution of Machine Control
Machine control technology has come a long way since its inception. Initially, it relied on basic laser leveling systems and manual grade control. However, advancements in GNSS and GPS technologies have revolutionized the industry, paving the way for more sophisticated and automated solutions combining software applications, real time positioning, and sophisticated 3D models of job sites.
Common Applications of Machine Control
Machine control systems have found widespread use across various industries. Some of the most common applications of Machine Control include construction, agriculture, mining, and water and waste management.
Where Can You Get a Smart Machine Control System?
To find the complete range of equipment tailored to your project needs, your local GNSS dealer will be your best resource. While Satel USA proudly serves as an authorized dealer for Satel Radios in the USA, it's essential to note that our primary focus is providing the radio communications link for Machine Control Systems. If you're unsure of where to start, we'd be happy to introduce you to a local dealer or Satel Reseller to ensure you're fully equipped.
Tying it all Together
In today's industrial world, machine control systems are indispensable. Paired with advanced GPS in heavy machinery, we're seeing an industry revolution. These systems amplify productivity, heighten precision, reduce costs, and significantly elevate safety. This isn't just a passing tech trend; it's reshaping the very way industries function. As automation takes center stage, Smart Machine Control isn't just an option – it's becoming the standard. Leading construction firms are already harnessing their power, consistently finishing jobs ahead of schedule and under budget. Don't let progress leave you in its dust.
Ready to optimize your construction projects?
Experience the difference that a well-integrated system can make in streamlining your construction workflows. Visit our machine control application page to learn more and dive deeper.
Understanding the Complete Setup
While we offer a pivotal component for your Machine Control System, understanding the complete setup is essential. Reach out to Satel USA today, and we will guide you through how our products fit into the bigger picture. If you are unsure of your next steps, our dedicated support team is here to assist, even introducing you to local dealers or Satel Resellers to ensure you get the full range of equipment you need.